bbf: wins Best Luxury Residential Property in Cyprus
Cyprus, the jewel of the Mediterranean, with its abundant 340 year-round sunny days, welcomes a new shining star – the Eden Roc award-winning residential development complex in Limassol, the most cosmopolitian and vibrant city on the island. In the heart of this architectual marvels, the residential development by bbf: in collaboration with the architecture firm UHA, is a testament to luxurious living, with its meticulously designed residences promising a harmonious blend of modern style and comfort.
The Eden Roc development project consists of four distinctive residential blocks, A, B, C and D, and each tells a unique story of architectual brilliance, offering residents not just homes but an embodiment of timeless luxury. The four buildings are anchored by a formal garden in the center and set within generous existing and emerging landscaped grounds. If you love the best in living, Eden Roc is the perfect blend of contemporary design, luxury, and endless opportunities for combining a balanced high-end lifestyle.
bbf: has gamered a remarkable archievement with its project, as Luxury Lifestyle Awards proudly declared them a winner in the prestigious Best Luxury Residential Property category for their iconic development, Eden Roc in Cyprus.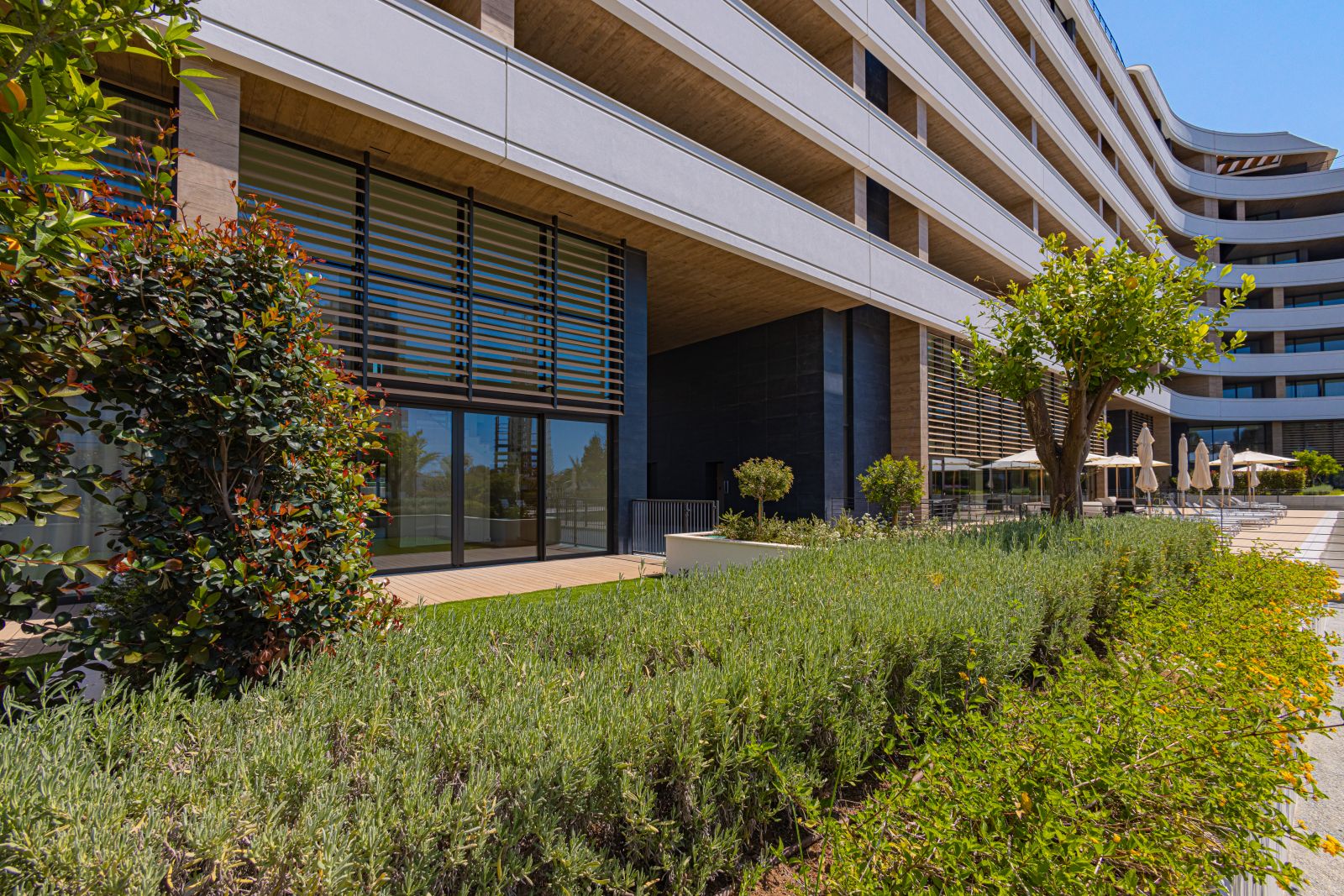 Location and Landscape:
Eden Roc is conviently located in a carefully selected, calm and safe neighborhood in one of Limassol's most sought-after urban areas - Portamos Germasogeia, surrounded by the natural landscape adjacent to the Amathos River. It's just 500 meters from the beautiful sandy beaches in the tourist area and close to essential amenities and infrastructures. Surrounded by fragrant trees and constantly touched by the sea breeze, the UHA architectual firm designed this residential development project for the award-development company bbf: if offers a peaceful living experience, almost like being in the midst of nature.
Limassol has a rich history dating back to the 2nd century, and it combines cultural heritage with modern vibes. Whether you want to start your day with a swim in the Mediterranean or enjoy an afternoon skiing in the Trodos mountains, it's all conviently nearby. With top-noth fine-dining restaurants, historic sides, exclusive shops, and a lively atmosphere, Limassol ansures that Eden Roc residents get the best of both worlds.
Architectual Brilliance:
Eden Roc stands out with its sleek, yacht-like structure, Inspired by nature, the design mimics the horizontal layers of rock formations, effortlessly blending into its surroundings. Four separate buildings encircle a carefully planned central garden, enhancing the feeling of being in tune with nature. The focus on horizontal lines, stretching over 300 meters, offers a comprehensive and beautiful view of Cyprus.
A World-Class Living Experience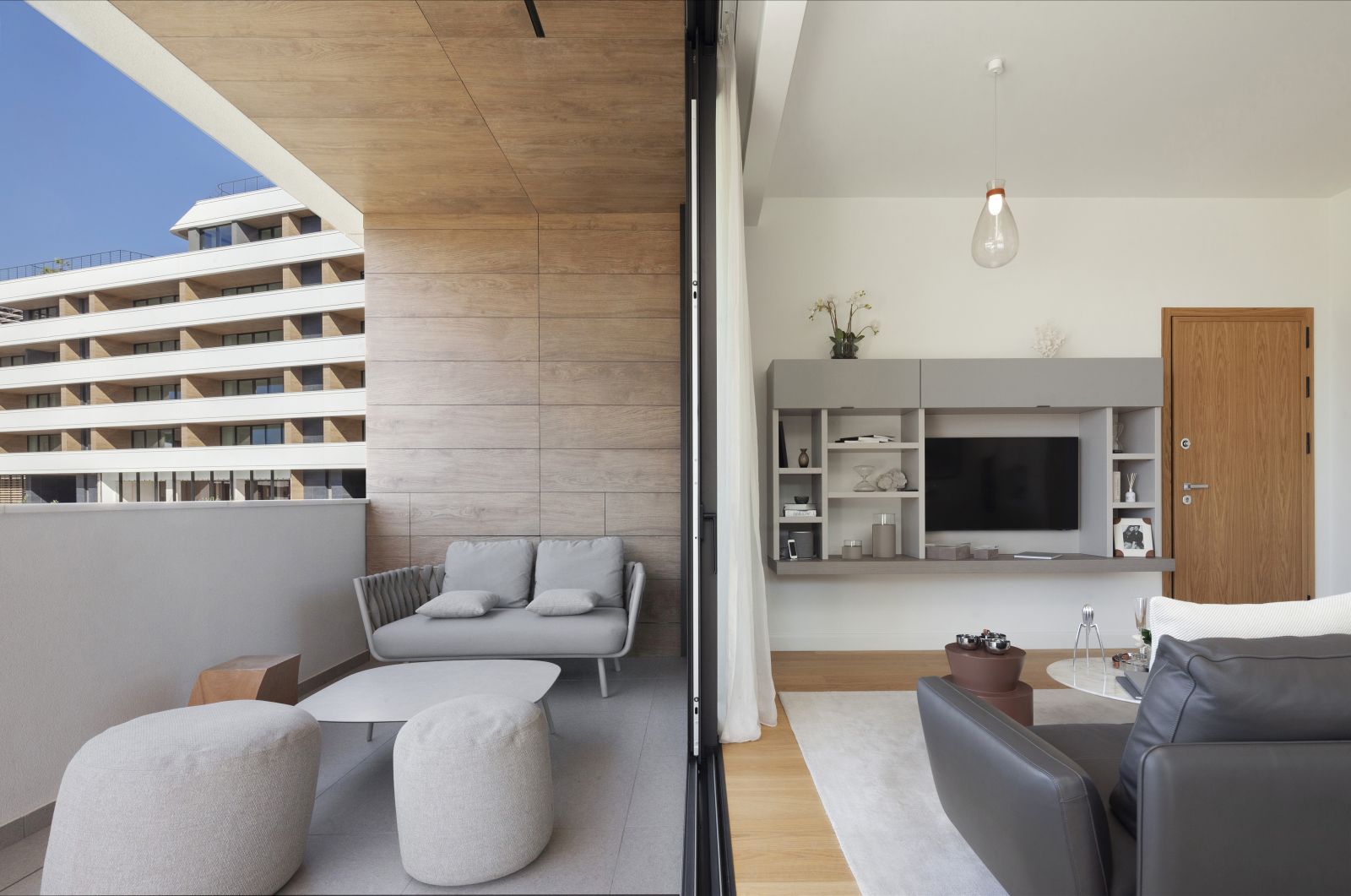 At Eden Roc, you can find apartments from one to four bedrooms that showcase modern luxury. The state-of-the-art apartments offer spacious living rooms with high ceilings, quality lavish finishes with keen atfention to detail, and bathrooms adorned with marble floors and walls while the big-floor-to-ceiling double-glazed windows and the spacious balconies offer fantastic views of the manicured gardens, the mesmerizing Mediterranean Sea, and the vibrant cityscape, creating a hotel-like experience within your own home.
These apartments' interiors are inspired by minimalistic design, with details like white stone and oak that give a warm and timeless feeling. The kitchens are equipped with the best European brands, ultilizing open space layouts to create a functional and stylish enviorment ideal for family and social gatherings.
For those who want the best, there are exceptional penthouses with private pools, like a secret oasis in the sky. In the Eden Roc project, bbf: has reimagined what penthouse living means, combining mesmerizing panoramic views of the Mediterranean Sea and the nearby mountains in a uniquely located development. These signature penthouses are made for people who want the best. They have large rooftops terraces, beautiful floors, a fancy swimming pool with jacuzzi, and a top-quality barbecue area. These penthouses are the definition of luxury and style.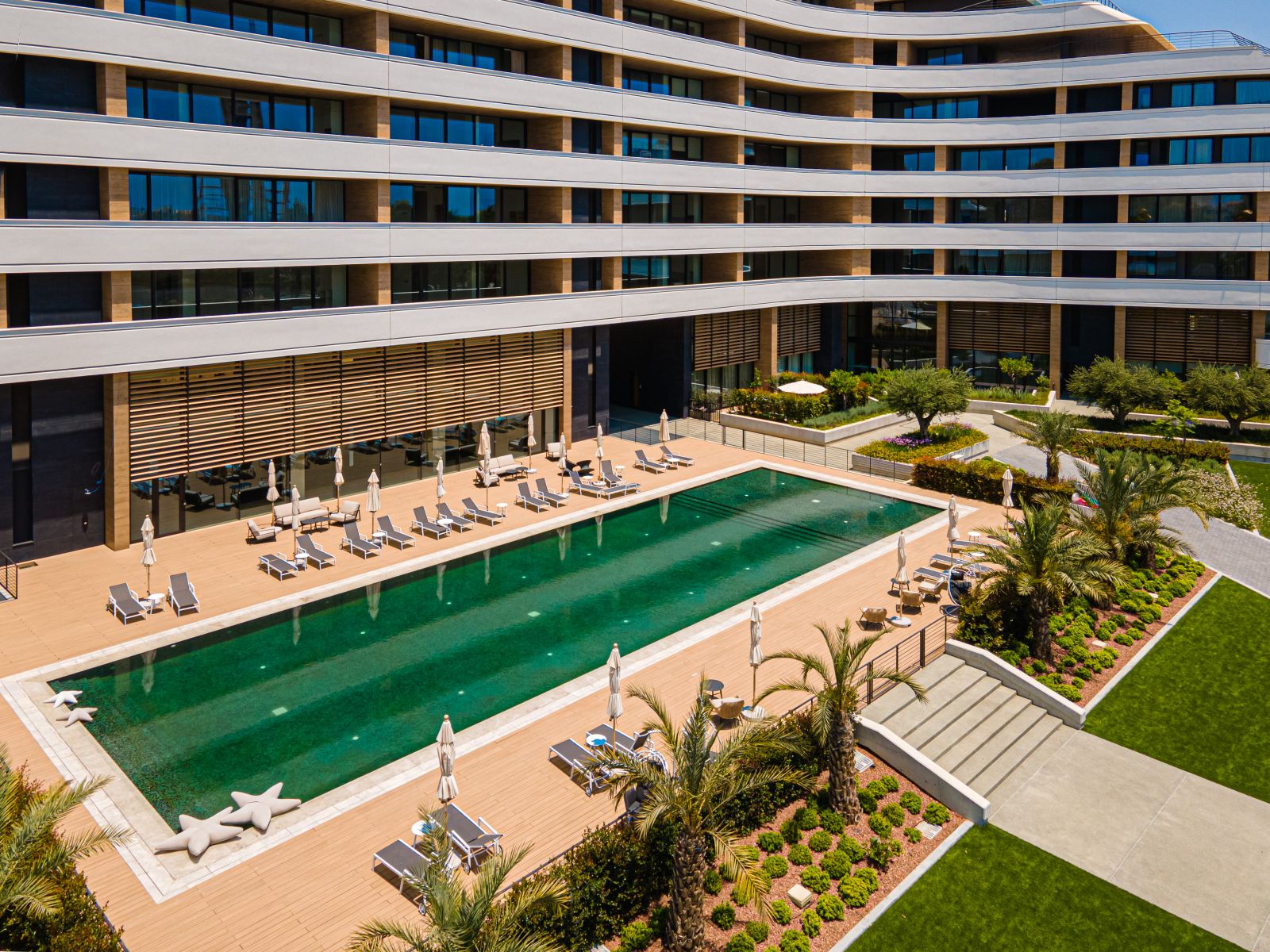 Sustaintability and a vision for innovation to enhance a balanced lifestyle
The development complies with the buildings' energy efficiency criteria, an A+ certified residential development project that provides increased energy savings and improved living conditions.
The well-thought-designed amenities offer its residents a healthy, balanced lifestyle while fostering a sense of community among like-minded individuals. The ecosystem is tailored to cater for your well-being and to feel a sense of safety. It is intergrating innovative features driven by cutting-edge technology and enhanced security that is transforming the space where innovation seamlessly enhances your experience.
Amenities – Above and Beyond:
Eden Roc offerd everything to make your life comfortable and enjoyable. It is designed for you and your family.
These residenced are characterized by attention to detail and abundant spaces, ensuring a deluxe quality of life. Such amenities include an Olympic-size outdoor and indoor swimming pool, a fully equipped top-quality gym, and a sauna with luxurious spa.
Adding value to the modern family lifestyle, a beautiful designed, fun kids' club with colorful features creates the safest and most enjoyable environment for families to spend time with their children, relaxing and socializing.
About bbf:
bbf:© is a renowned residential and commercial development leader in the premium sector, with a diverse property portfolio of over 145 projects so far, headquartered in Limassol, Cyprus, and with branches in Larnaca, Paphos, and Nicosia. bbf: operates in four countries, including Cyprus, Greece, Portugal, and Canada, developing projects to world-class standard.
Choosing bbf: means investing in unmatched luxury and a future where your dreams matter most.
Eden Roc is a perfect home created by the esteemed real estate developer bbf: in collaboration with the top architectual firm UHA. It's not just a place to live, it's a life filled with luxury, comfort, and nature. In the heart od Cyprus, Eden Roc offers a symbol of sophistication, creating a high-end living. It's a plsce where every part of it is a blend of great architecture and the beauty of nature.
Welcome to Eden Roc, where your dreams come true. Experience your delightful paradise in Cyprus today! For more information, please visit the website bbf.com
©bbf: